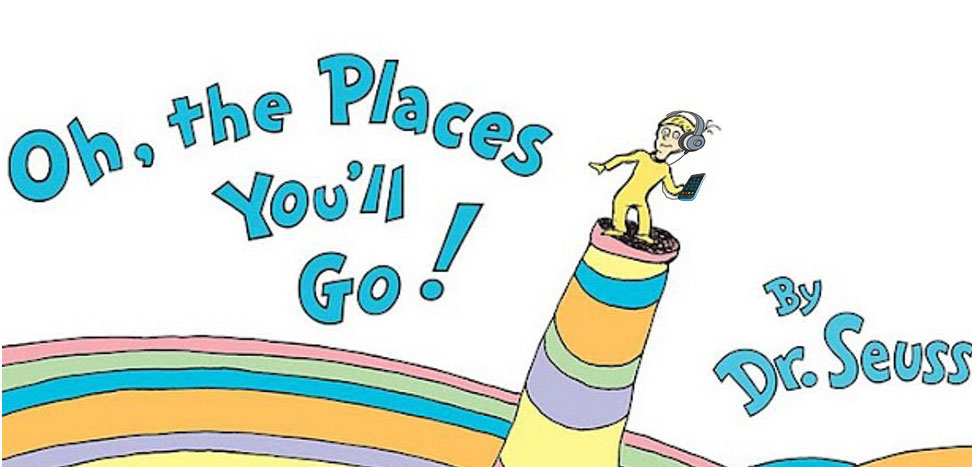 Oh, the Places You'll Go...
This Dr. Seuss children's book shares a meaningful message about the importance of seizing new opportunities, keeping an open-mind, and trying new things. In order to do that, sometimes you have to "head straight out of town," Seuss says.
Some of us do our best thinking, writing and blogging when we change our surroundings. A revelation can come from a day hiking in the mountains, or sitting at the beach watching the waves hit the shore, or visiting a friend. Sometimes meeting a new person at a ballgame or a bar gives us the opportunity to share our thoughts. Creative people everywhere say that just changing the scenery sometimes works wonders.
So what do you do when the inspiration for your next blog or radio show comes when you aren't near your typical work space, whether that be your home, studio or office?
Use Backpack Studio and turn your phone into a professional recording studio. No editing or post production is necessary with Backpack… it's all done for you right in the app.
When you pack for your adventure, a pair of headphones is all that you need (and maybe some snacks and a water). Don't worry about expensive equipment -- multitrack editors, microphones, or audio interfaces. Your professional studio is right in your hand. Podcasting has never been so easy and the result so professional.
Hit the road and try it out!
watch "Oh, the Places You'll go!"